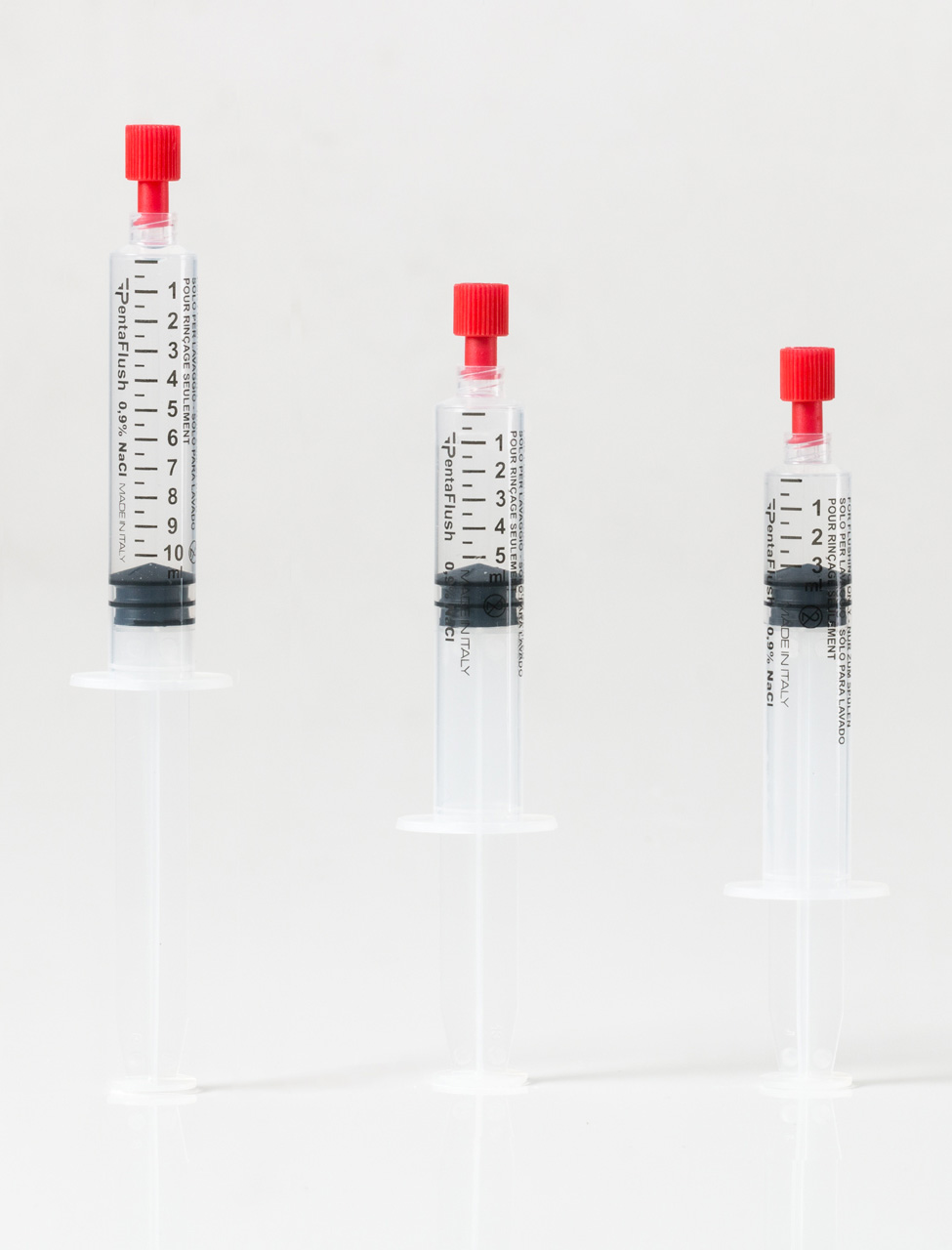 The PentaFlush Syringe is Pre-Filled with Saline 0,9% NaCl for the flushing of central and peripheral vascular access devices
A ready-to-use device VS a manually filled conventional syringe has many advantages in terms of optimization, savings and risk reduction.
Features:
FULL CONTENT STERILE
STANDARD 10 ML BARREL
AVAILABLE IN 3 SIZES: 3ML, 5ML, 10ML
PVC AND DEHP – FREE
LATEX AND PRESERVATIVES FREE
The 20 ML is coming soon.
For more info, please visit the product sheet product sheet or contact us.